Amit Cable Industries is one of the leading manufacturers of Cables and Wires in India. The Company was promoted in 1997 by a young Dynamic First generation Entrepreneur, a professionally Managed company involved in the Manufacturing and Marketing of very High Quality Wires and CABLES with its Brand as BIOCAB.
We believe in EXCELLENCE IN ALL AREAS OF OPERATIONS, AN ISO: 9001 COMPANY.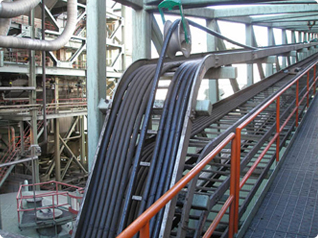 We are one of the most trusted and reliable manufacturers and exporters of all types of cables and wiring solutions. We manufacture wires and cables for Agriculture applications, Telecom cables, Residential, Commercial, as well as for industrial applications. Apart from normal PVC wires, we also export high end products such as FR wires (Fire Retardant), Fire Retardant Low Smoke (FRLS) Wires, HR (Heat Resistance) Wires etc, for enhanced safety. These are marketed internationally; under the brand name BIOCAB.
Our company is well–equipped with latest machinery and test laboratory to manufacture the heterogeneous range of cables and wires. Supported by a competent team of technocrats and quality checkers, the company implements strict control measures all through the production line in its product manufacturing.
We have built up a very good record of accomplishment of performance since its inception and have been continuously on more to improve its performance and to achieve excellence in all the spheres of activities. In a very short span of time, we have achieved substantial growth with regard to superior quality of the products and achieved customer satisfaction. We are committed to providing the highest quality products and service to meet our customer needs while maintaining the most competitive pricing in the market.
While we have accomplished much, there is still a lot of work ahead. We, at Amit Cable Industries, believe we can continue these trends of growth, strength and evolution with our unyielding commitment to servicing our clients with wires and cables of the highest quality. .

POINTS TO REMEMBER TO ENSURE SAFE HOUSE- WIRING
Use only IS specified electrolytic copper wires & cables
Use only copper wires, plates and rods for earthing
Circuits should be planned with adequate number of points in each room
For de-rating, use one size up copper wires